It's winter, it's wet and cold outside and we all know: it's time to wear layers. Especially for winter sports and sports in low temperatures, it is important to stay warm and dry. Since you are usually out in nature for days on long-distance hikes, a so-called base layer is indispensable as the bottom layer on your skin.
We have tested the 100% Merino 200 Oasis Long Sleeve Half Zip Thermal Top from icebreaker for you. To do this, we were out and about in the Dolomites in different temperature conditions and took a closer look at both the women's and men's base layers.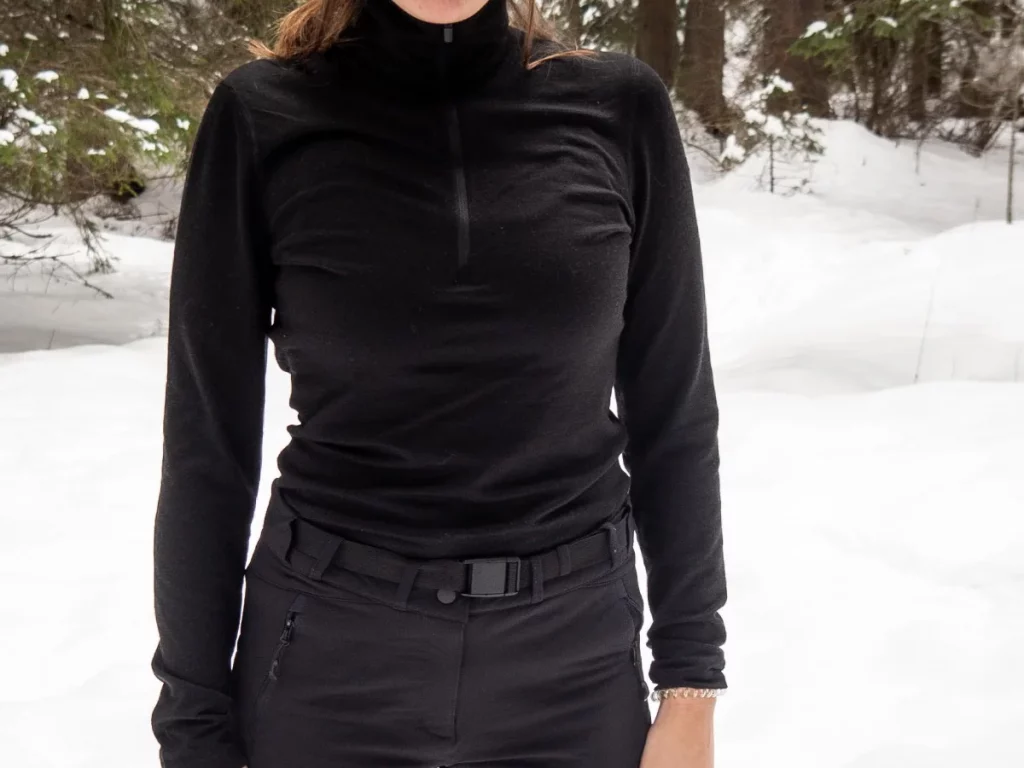 Product: Women's Merino 200 Oasis Long Sleeve Half Zip Thermal Top
Color: Black
Size: S
Material: 100% merino wool
Fabric weight: 200 Lightweight
Merino fiber micron: 18.9 µ
Weight specification according to icebreaker: Small= 199 g
Weight self weighed: 210 g
Price: 109,95 €
Female Tester: 162 cm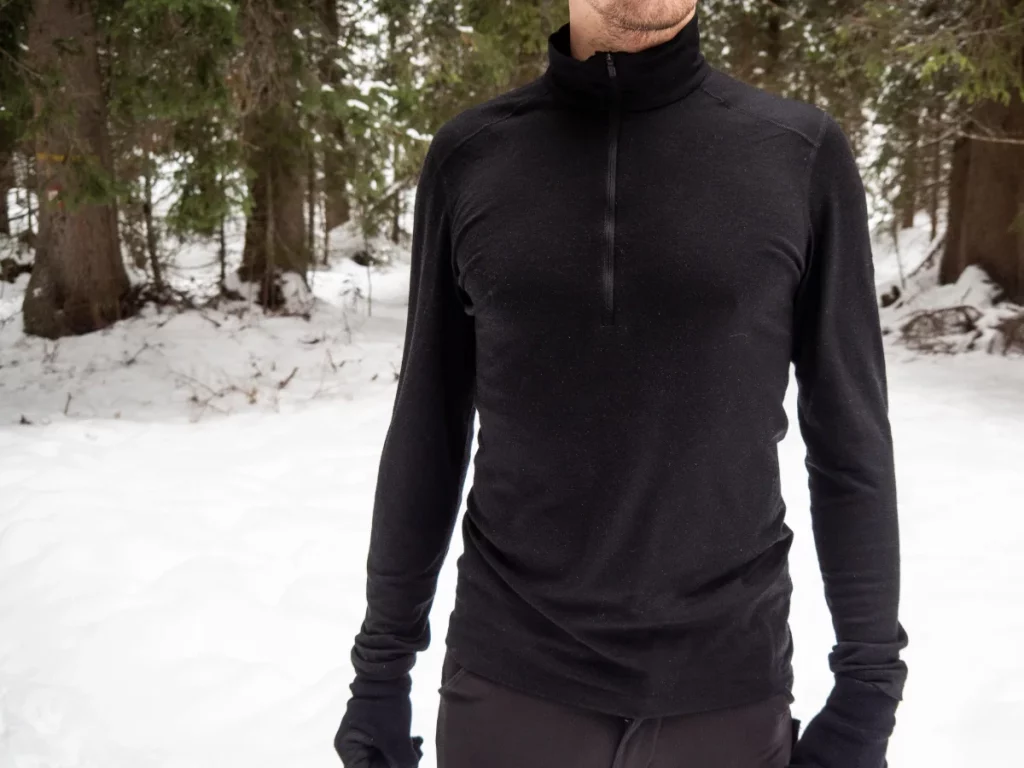 Product: Men's Merino 200 Oasis Long Sleeve Half Zip Thermal Top
Color: Black
Size: M
Material: 100% merino wool
Fabric weight: 200 Lightweight
Merino fiber micron: 18.9 µ
Weight specification according to icebreaker: Medium = 337 g
Weight self weighed: 242,15 g
Price: 109,95 €
Male Tester: 175 cm
Table of Contents
What characterizes merino wool?
Since the tested base layer is made of 100% merino wool, we will first explain what kind of material this is and what advantages it brings.
Merino wool is a special form of virgin wool that comes from the eponymous Merino sheep. It lives mainly in New Zealand, Australia, Argentina and South Africa, and in the case of icebreaker the wool is obtained from New Zealand sheep farmers.
The special feature is its fineness and softness compared to conventional wool, which has the advantage that it does not feel itchy on the skin. In addition, the fibers are very breathable and can therefore absorb a lot of liquid, which is then released into the air. Especially during strenuous hikes, the base layer stays dry longer and keeps your body warm. This is also due to the thermoregulation of merino wool, as it actively reacts to your changing body temperature – i.e. it warms in cold weather and keeps you cool in hot weather.
Nevertheless, on a long-distance hike lasting several days, you can't avoid sweating, and here, merino wool has a special characteristic too. It is naturally odor-resistant and can therefore be worn for several days without smelling unpleasant. Overall, merino wool is a renewable, recyclable and biodegradable raw material.
All these features make merino wool an optimal material for functional clothing directly on the skin, such as base layers, which can be thinner or thicker depending on the season. The wool is also suitable as a mid layer such as fleece jackets or sweaters.
First impression
The Merino 200 Oasis Long Sleeve Half Zip Thermal Top from icebreaker were shipped in a box from sustainable forestry. Looking at the back, the imprint already reveals some of the base layer's features.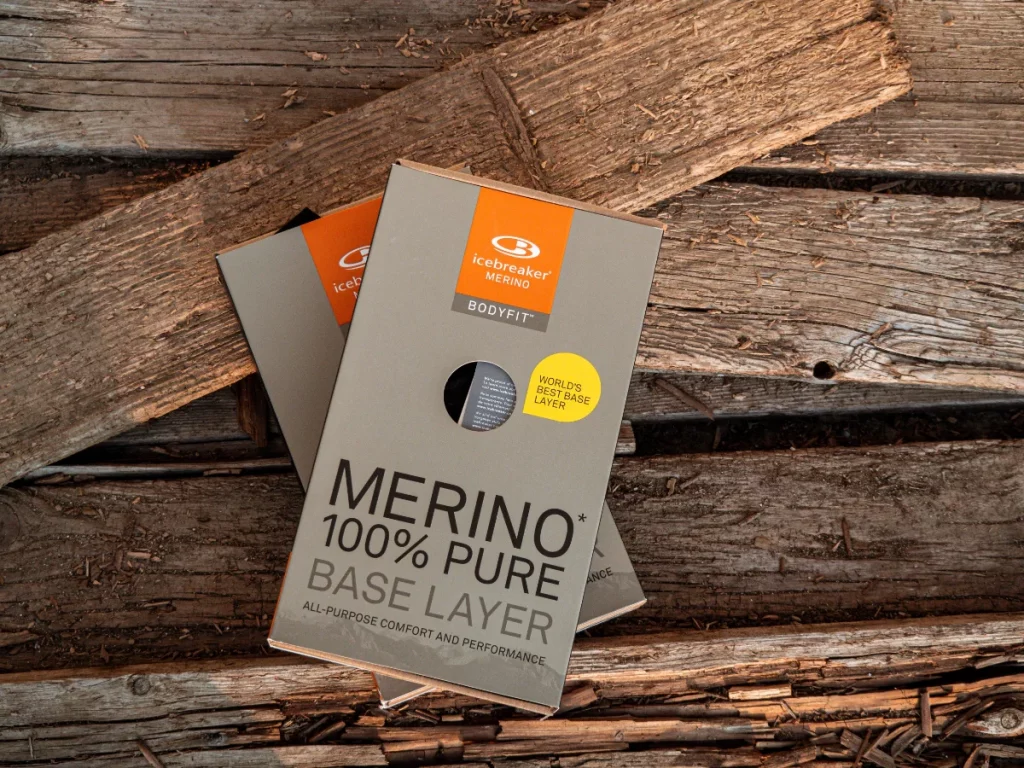 If you now hold the base layer in your hands, you immediately notice the soft fabric and the relatively neutral smell. Of course, it smells slightly of the packaging, but that's not a big deal. The simple design in black is convincing aswell and the zipper is easy to close.
When first tried on, the base layer feels comfortable and does not fell itchy on the skin. Thus, the first impression is very positive overall.
Material and finishing
The base layers from icebreaker are made from 100% merino jersey in medium material thickness, which was hand-picked. The material thickness of the merino fiber is measured in microns (1 micron = 1 millionth of a meter). Depending on the layer, thicker or thinner fibers are used, with the rule being "the smaller the micron, the finer the fiber, and the softer it is." The merino fiber thickness of this base layer is 18.9 µ, making it very fine and soft. For comparison: a human hair has 50-70 µ.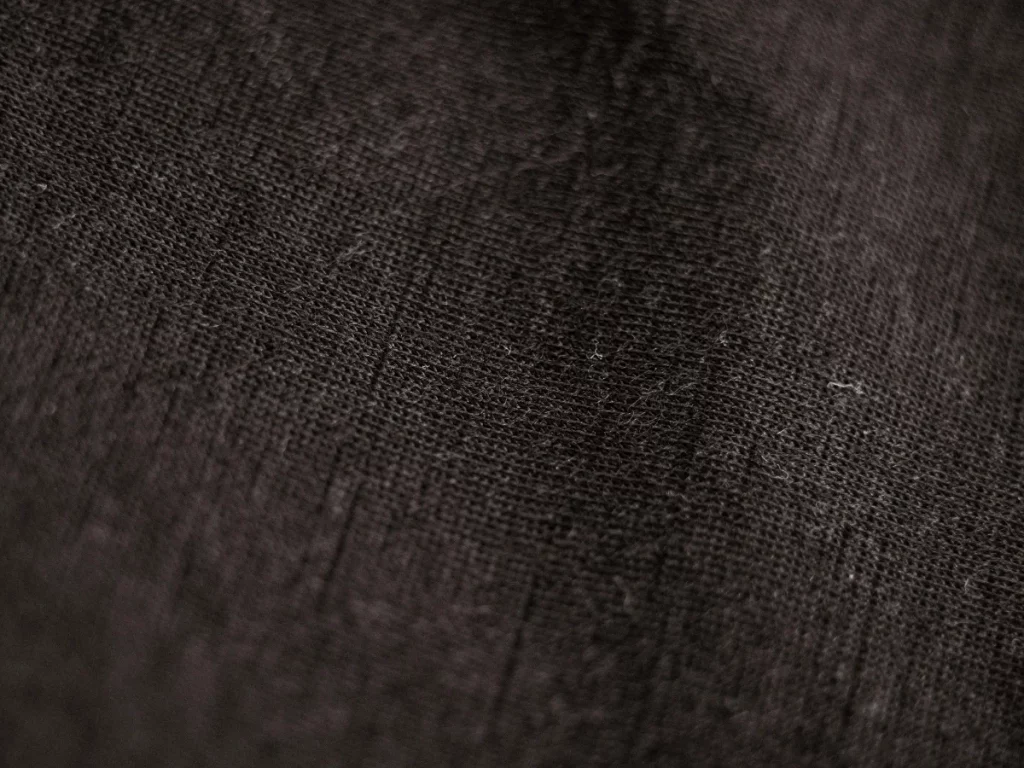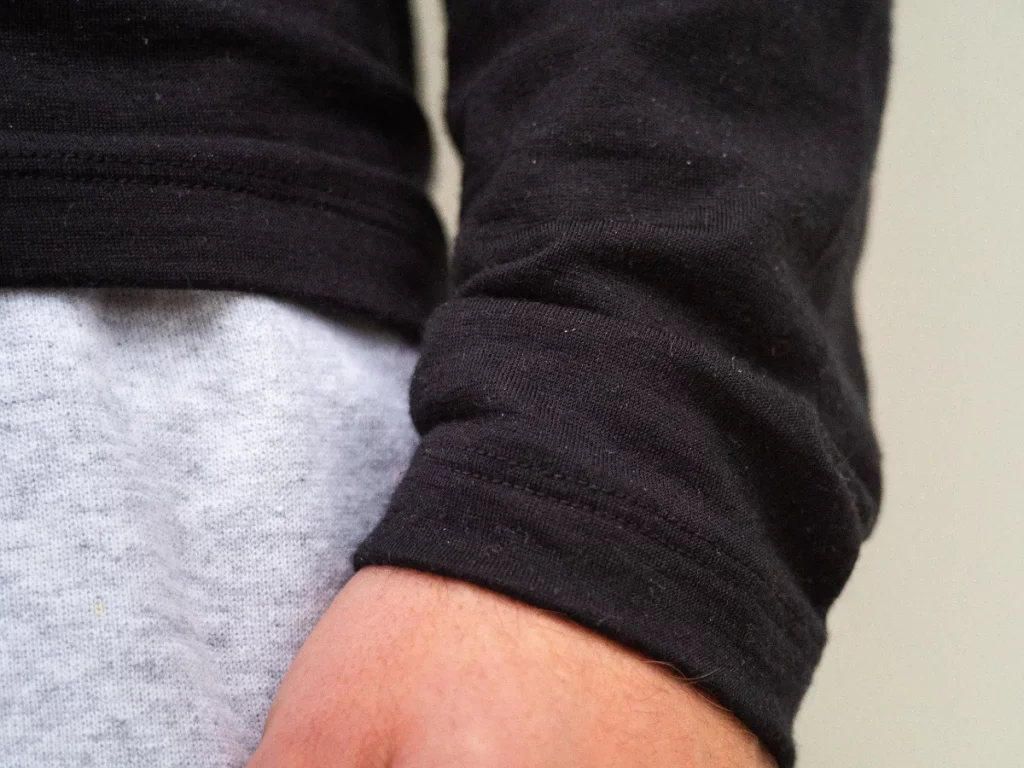 The base layer was sewn together using flatlock seams and offset shoulder seams. According to icebreaker, this type of processing is intended to prevent friction on the skin. In addition, a drop tail hem is designed to provide more coverage.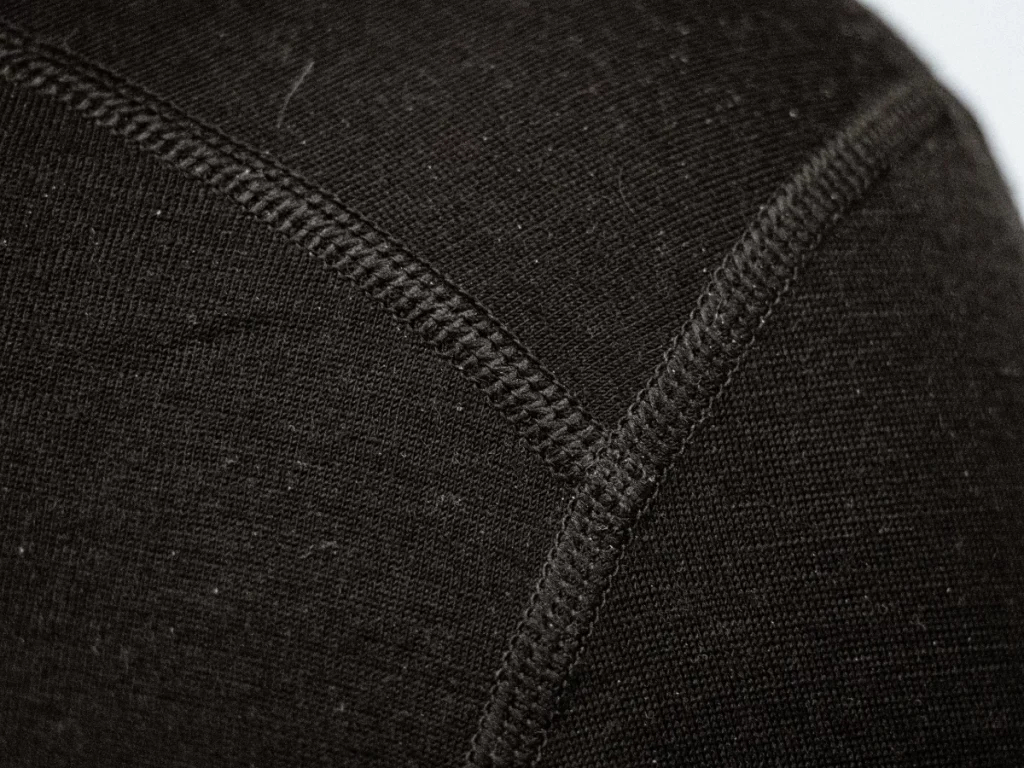 Comfort and fit
According to icebreaker, the base layer is cut as a slim fit, which means a snug, body-hugging fit for low-bulk. After testing the base layer, we think it's more of a regular fit, as it doesn't fit as close to the body as described, but is still not wide cut and comfortable to wear. Thus, the wearing comfort was not affected.
However, if you absolutely want the fit of the slim fit, you should probably choose a size smaller than the usual. We came to this conclusion for both the male and the female test subject.
Also with regard to the material, the wearing comfort is given. Due to the merino wool, the base layers have not itched or scratched before or after exercise, nor during hiking, making them very comfortable to wear. In addition, layering worked smoothly and more or less layers can be worn over it depending on weather conditions and season.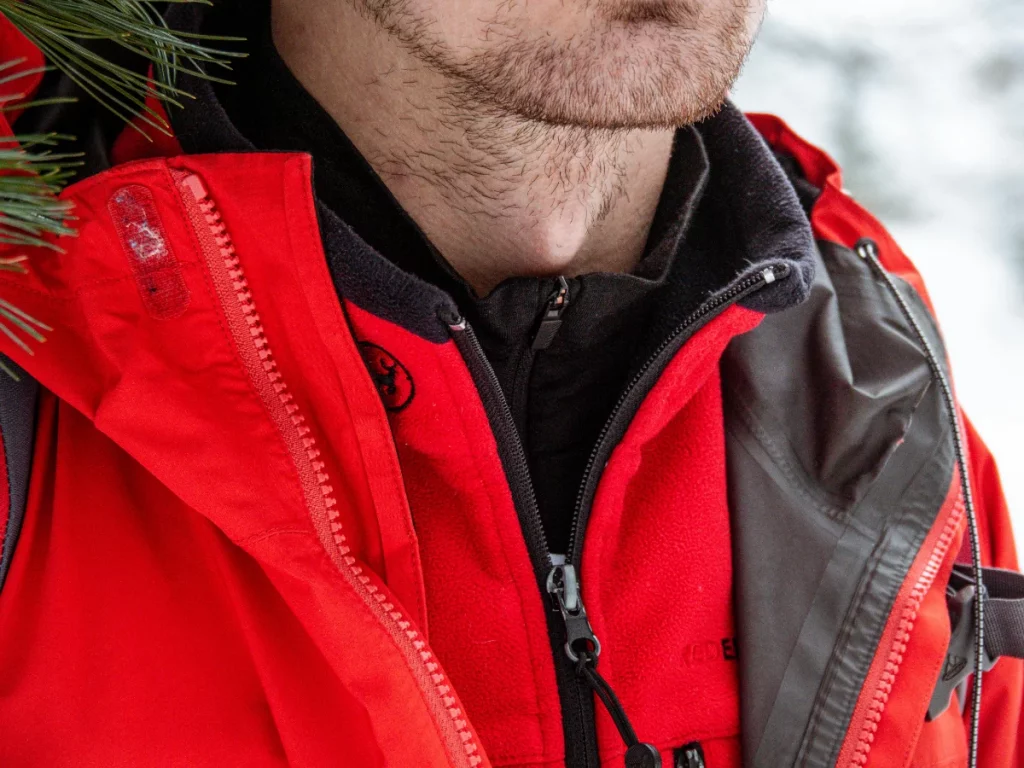 The zipper on the collar has the advantage, especially in the cold season, to warm the neck even without a scarf or somthing similar. The only striking thing here was the different length of the collar in the women's and men's versions. The collar of the women's base layer reached just below the tester's chin, while the collar of the men's base layer reached halfway down the neck. For both subjects, this was neither an advantage nor a disadvantage.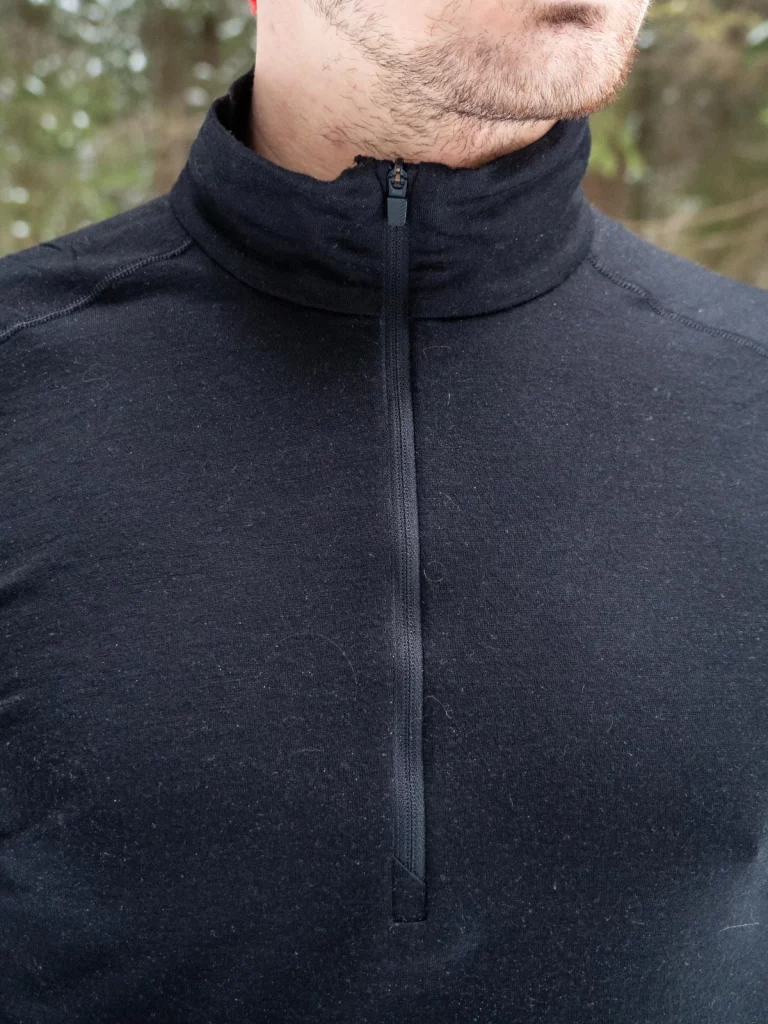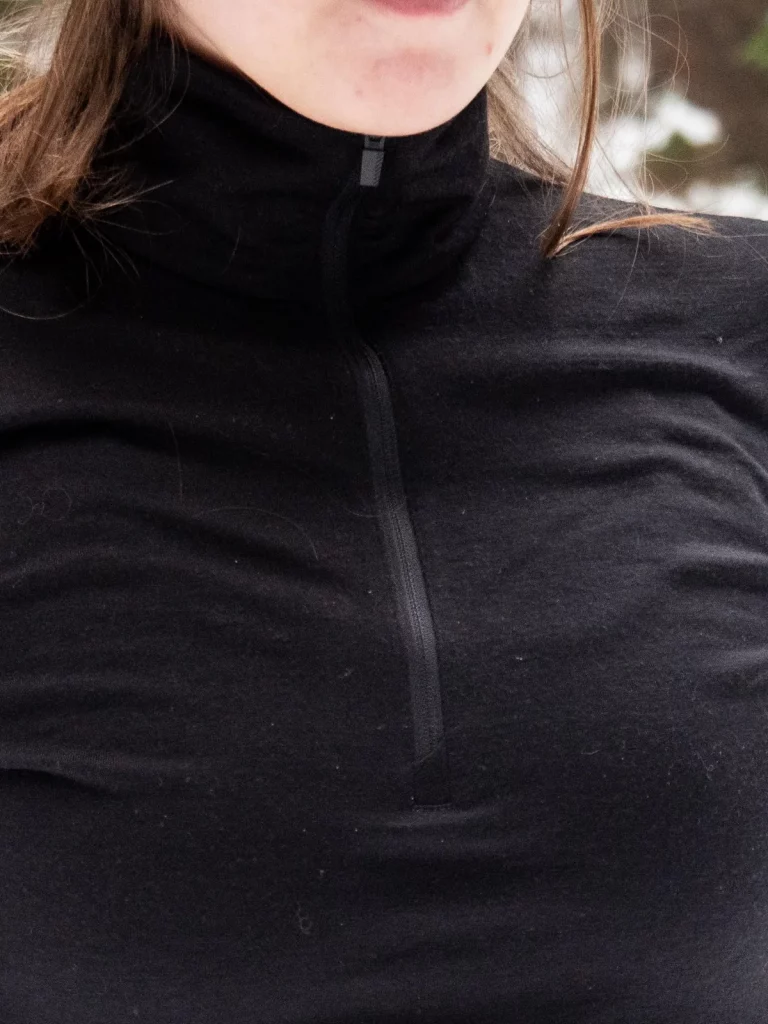 Warmth and breathability
We performed the base layer test under different temperature conditions with the same layering of clothing:
Test 1: -6°C to -8°C
Test 2: 2°C to -1°C
Even though it is a base layer with fabric thickness 200, which icebreaker says is suitable for moderate to cool conditions, we felt warmed by the base layer in both conditions. Temperatures around 0°C or warmer are probably best, and lower temperatures will require more layers or a thicker base layer depending on your personal perception of the cold.
The breathability of the merino wool also meant that the base layer didn't get wet from sweat quickly, which in turn contributed to the feeling of warmth.
Odor development
Merino wool is known to be odor-resistant and according to icebreaker, the base layer stays odor-free for days, which is definitely a plus when trekking.
In fact, after the first test – a hike with a sweaty ascent – we could not detect any sweaty smell. However, the smell was not as neutral as it was at the beginning and you could smell that it was worn. It continued to smell good, though. After the second test, this smell was slightly stronger and we could detect a minimal smell of sweat in the male test subject.
The base layer could therefore be worn for one or more additional days without any problems and without smelling unpleasant, as would be the case with other materials. It is therefore ideally suited for a long-distance hike, where you are on the trekking for several days. Sooner or later, of course, it has to go into the washing machine.
Weight and sizing
As already mentioned, it is a base layer with fabric thickness 200. This number stands for Lightweight and the number represents the fabric weight in grams per square meter.
For the male variant, this results in a weight of 337 g of size M according to icebreaker. Weighing with our professional scale, however, has resulted in an even lighter weight of 242.15 g for the same size. We also notice a difference in the weight rating for the women's size S variant. According to icebreaker, the weight is 199 g, while our scale comes to 210 g, which is slightly more. However, this difference is relatively small compared to the men's base layer.
Overall, the weight is of course very low and thus ensures a lightweight feel. In case you don't wear the base layer one day, but still put it in the trekking backpack, the low weight is also a plus here.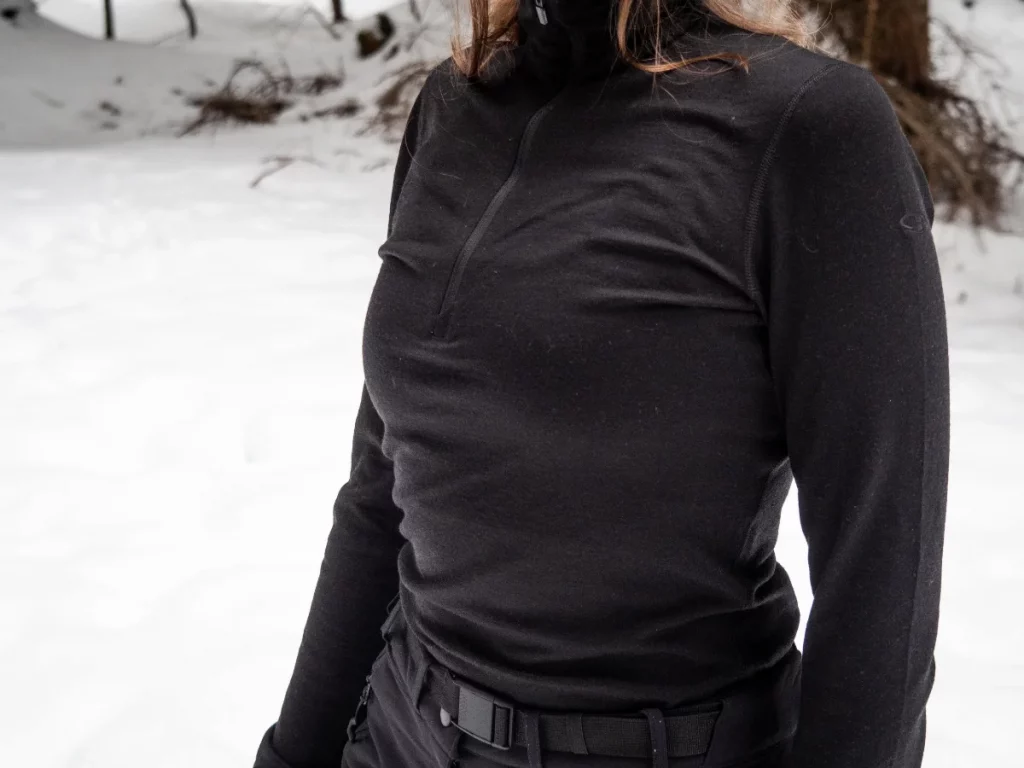 Sizes XS to XL are available for women, S to XXL for men. As already mentioned on the subject of fit, it would be possible to choose a smaller size for a slim fit, but the usual size also fits very well, in our opinion just as a regular fit. Our test subjects each wore a S at a height of 162 cm (women) and M at a height of 175 cm (men).
Variants
The Merino 200 Oasis Long Sleeve Half Zip Thermal Tops are each available in four colors. For women as well as men there is the worn color black and the gray tone Gritstone Heather. In addition, women can choose between the reddish Espresso and an orange Flash. For men, on the other hand, the base layer is available in dark blue Midnight Navy and olive green Loden.
Besides the different color selection, you can also choose a different collar. This means, there is also the Merino 200 Oasis Crewe Thermal Top for both sexes, as well as a scoop neck additionally for women.
However, especially for winter and colder conditions, we think the collar with a half zip is best. A selection of suitable winter hiking trails can be found here.
Conclusion
The Merino 200 Oasis Long Sleeve Half Zip Thermal Top is a high-quality base layer that has convinced us especially by the merino wool features. In particular, the wearing comfort without itching and the long-lasting odor neutrality are a decisive advantage for us during a long-distance hike, because you wear the base layer for days. Whether the thickness of the base layer is suitable for each person in the same conditions depends, of course, on the individual's perception of cold. In general, however, we would definitely recommend it for all seasons, as you can of course wear more layers on top depending on the temperature. This makes it suitable for year-round use.